Life on the Tracks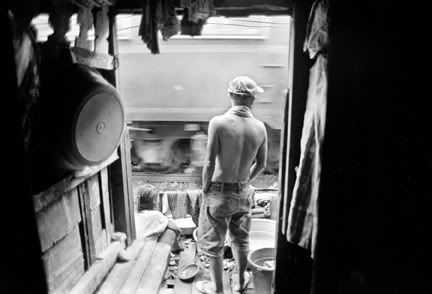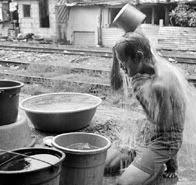 When I got home last night, I started channel surfing. I ran across an Deutsch special program about...The Philippines! I wanted to call my local friends and tell them to watch it. But while watching it I wasn't sure I wanted anybody to see it.
It was a documentary on the life of people living in makeshift houses beside the train tracks. The people at "Home Along Da Riles" had it easy.
I felt sad as I was reminded of how bad things were back home. I was tempted to say (In case somebody here say the episode) that the Philippines was not all like that. That we also lived in modern cities, we had cars, large houses, malls, tall buildings, etc...But then I realized, all these luxuries and comforts were in fact that which was NOT normal. Only a small percentage of the people lives in these modern cities with flat screen tv's and elegant restaurant dinners and had wild American-style parties.
It depressed me that what I saw on TV might actually be the "real" Philippines. The poverty, malnutrition, cramped living spaces and overpopulation. A stark differnce from what I'm have experienced, even further from the life I'm living now.
Today I found out about a movie called
Riles (Life on the Tracks),
(screencaps shown above) directed by Ditsi Carolino. This movie seems to have had a wordwide audience since it was produced on 2002. It was shown in the
Human Rights Watch International Film Festival
in New York and has won best docu-film in
Cinemanila International Film Festival
both in 2003.
A summary of this movie and a comentary can be found
here (IndieFilipino.com)
, or
here (Inquirer Editorial)